Inspections & Performance
Ofsted Reports
Our last full Ofsted inspection took place in March 2014. We were rated as a "good" school.
Click here to read the Ofsted report.
You can also register your views of our school with Ofsted via the Parent View website. To do this you must be the parent or carer of a child currently registered at our school and you will need to register your email address. Click on the link below to visit the Parent View website.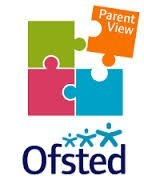 School Performance Tables
School performance tables are published by the Department of Education and give you the opportunity to compare how our school performs.
2011 saw the launch of new look Performance Tables. They give information on the achievements of pupils in primary, secondary and 16-18 provision in schools and colleges, and how they compare with other schools in the Local Authority (LA) area and in England as a whole. The Tables present a much wider range of key performance measures than in previous years and now include information on finance, absence, school workforce and the most recent Ofsted reports.
Click here to go to the Department for Education website.
You can also view our latest Key Stage 1 SATs results compared with national results by clicking below.
St James C of E Infant School Key Stage 1 Results 2015