Welcome to St James' C of E Infant School Website
"Learning Together, Hand in Hand"
Our Christian Value this term is ... Friendship.
Our Mission Statement:
"In our school we encourage happiness, kindness and respect, with a love of life and learning within our Christian environment."
Message From the Headteacher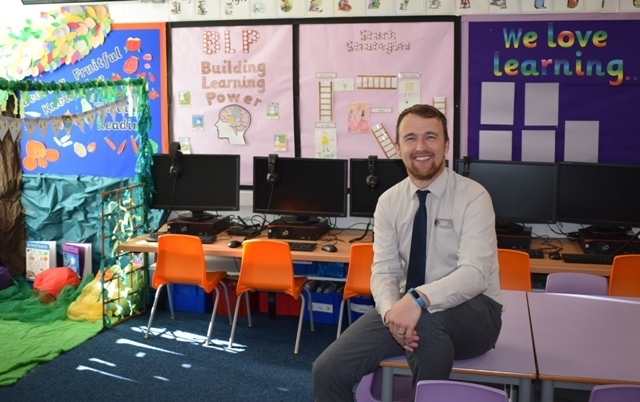 "Throughout my career, I have always worked in Infant schools and truly believe that we are able to uniquely nurture and challenge our children so that they become independent and mature learners.

My priority as Head Teacher is to ensure that St. James' continues to put our children at the centre of everything we do and ensure they are provided with an outstanding education during their time with us. This is to ensure we are able to meet the needs of all our pupils to achieve their full potential in their academic, creative, personal, physical, moral and spiritual development.

Within the context of Christian belief and practice, our school has developed a set of core values which will continue to underpin all the work we do. Our values are friendship, kindness, forgiveness, justice, respect and trust. These values will have a huge impact as your child develops. They help to deepen your child's positive values and in doing so, help them consider the implications of their choices in relation to themselves, the communities from which they are part and the wider world.

I know how vital working in partnerships with parents really is, in order for children to find school a positive and rewarding experience. I strongly believe achievement and enjoyment go hand in hand to ensure each child's excellent progress. I hope you will support our high expectations in all areas, especially in behaviour and achievement."
Mr Michael Craig
Head Teacher
Click here to see our latest Prospectus (2018-19)
Click here to see our most recent Ofsted Report (March 2014)
St James C of E Infant School is committed to ensuring that safeguarding and child protection is given the utmost priority in every aspect of school life. Child protection is an essential task for everyone in school. For further information on this see our safeguarding page or visit www.cumbrialscb.com.
There is no place for extremist views of any kind in our school, whether from internal sources – pupils, staff, visiting adults, governors etc. or external sources – school community, external agencies or individuals.
Any prejudice, discrimination or extremist views, including derogatory language, displayed by pupils, staff, visitors or parents will always be challenged and, where appropriate, dealt with. Where misconduct by a teacher is proven, the matter will be referred to the National College for Teaching and Leadership for their consideration. Misconduct by other staff will be dealt with under normal school disciplinary procedures.
We encourage pupils to respect the fundamental British values of democracy, the rule of law, individual liberty and mutual respect, and tolerance of those with different faiths and beliefs. We ensure that partisan political views are not promoted in the teaching of any subject in the school and where political issues are brought to the attention of the pupils, reasonably practicable steps are taken to offer a balanced presentation of opposing views to pupils.
Job Vacancies

Click here to see details of any job vacancies we have at the moment.
Latest Calender Events
There are currently no events.
Calendars page(s): Calender >>
Click on any of the dates above to see more details.
Follow us on Social media too.
Click on the images below to link to our social media sites.
You can also down load our school app.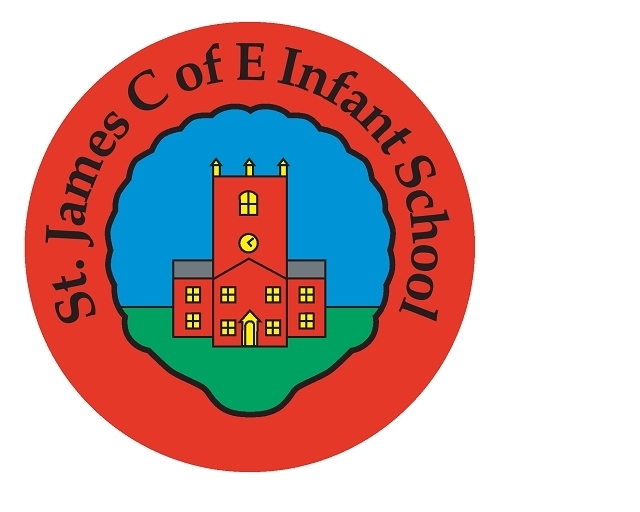 Click on the links below to visit your app store.
Online Learning
From time to time we use online based activities to supplement teaching in school. When such activities are available, you will be able to access them from home by clicking on the links below. Children will be issued with a username and password by the school for the Moodle and Purple Mash.
St James Infant School Moodle
Pupils can access activities and homework online at home by clicking on the moodle image below.
If you or your child has any problems accessing the school's Moodle, please contact the school office.
Purple Mash
Purple Mash is an online forum for children to access games and work set by the class teacher. Click on the picture below to link to our school's Purple Mash Login page.
For any queries regarding logging into Purple Mash, please contact the school office.